Events
There are always plenty of events happening in Broadstairs and the surrounding area throughout the year and whilst we don't offer a comprehensive 'what's on' guide, we are pleased to display a selection of the most popular and recognised events in our local area for you to take a peek at below.

The fresh sea air fizzes with energy in Margate, Broadstairs and Ramsgate. Here seaside kitsch is cool and everything from ice cream parlours to boutiques has a hip, retro vibe. In the Isle of Thanet you'll discover a rejuvenated theme park, reinvented economies and a reimagined arts and culture scene.
It's a place to be playful. Ride a vintage rollercoaster, build sandcastles, surf. On the Isle of Thanet 15 sandy beaches and bays and a string of pretty villages link Georgian and Victorian resorts. Here boldness and vision have given classic seaside heritage a new lease of life.
visitthanet.co.uk
https://www.visitthanet.co.uk/whats-on/find-events/

Wheels & Fin's Festival 7th – 8th September 2019
WHEELS & FINS ACTION SPORTS & MUSIC FESTIVAL
Wheels and Fins festival is an eclectic, boutique, music and action sports festival, located just an hour and a half from central London, with stunning ocean views. Now in its 6th year, the festival has gone from strength-to-strength since its inception, priding itself on showcasing amazing new live music talent, along with established names, and super-high production values.
Located in such a beautiful rural setting and overlooking the ocean, W&F can truly boast that summery, laid back vibe and has firmly cemented its place as an intimate, independent coastal event not to be missed.
wheelsandfins.co.uk


The Broadstairs Food Festival is a celebration of the abundance of good local food and drink to be found in Thanet and Kent: fabulous meats, cheeses, artisan breads, pickles, jams and relishes, mouth-watering cakes and pastries and Quex crisps all washed down with Kent wines, ciders and ales every October.
2019 Festival Dates:
Food Festival – the main event – 4th – 6th October 2019
Friday 4th – Saturday 5th Oct: 10am – 6pm
Sunday 6th Oct: 10am – 5pm
FREE ENTRY – 3 day festival of Kent's finest food and drink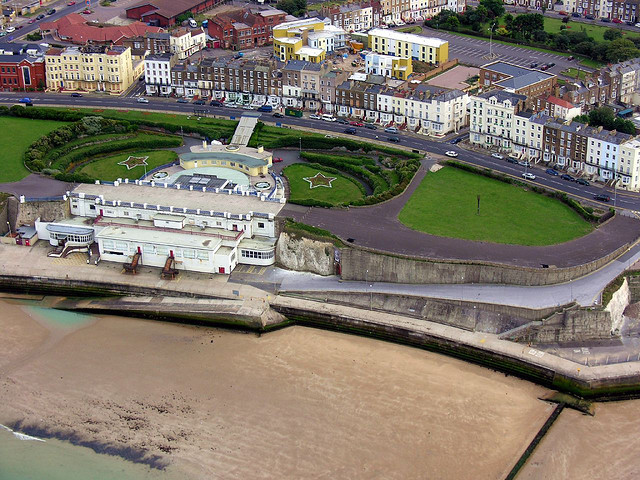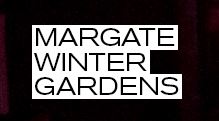 The Winter Gardens has a long and fascinating history dating back to 1911. The building itself is a fine example of Edwardian Architecture and has retained its charm and atmosphere. The venue has always been an important attraction to Margate and has adapted itself to meet the changing needs of its customers over many years.
www.margatewintergardens.co.uk
Events can be found here:


ABOUT FOLK WEEK
Everyone has a different Folk Week – ask 50 people what is their favourite part of the festival and they will each tell you something completely different!
It's a traditional folk music and dance festival – that's how it began – and that remains right at the heart of Folk Week. Over the past 54 years, the festival has become a magnet for people who love authentic music, the opportunity to dance and sing and meet up with an extended family of every generation and from around the world.
Our festival-goers love discovering new bands, seeing old favourites and chancing upon things you would never expect to see at a folk festival!
Whether you are a family looking for child-friendly events, have lots of energy to burn off dancing or singers and musicians seeking out a session – with around 70 events a day, you'll find something to entertain you from early till late. You can tailor make your festival experience to suit you.
broadstairsfolkweek.org.uk
9 – 16th August 2019
Here is a link to the line up's:
WHAT TO EXPECT
Broadstairs is almost like a Cornish fishing village – perched on the coast at the end of Kent and Folk Week happens almost everywhere in the town.
There's hardly a venue that isn't bursting with song, music and dance. There is a mix of ticketed and free events – and you can come for one ticketed event in one venue – or buy a whole week's all-in ticket that gets you into all the venues.
You can find Folk Week by the beach in the Pavilion on the Sands or the Sailing Club; in the town's historic Crampton Tower and the modern Baptist Centre –as well as in loads of pubs and cafes – and of course – along the promenade at the Bandstand, overlooking beautiful Viking Bay. It's a great way of getting to know Broadstairs!
The Festival Campsite is located at a local school – and one of the benefits of coming to this chalky corner of East Kent is that the fields are free-draining – so no Glastonbury style mud in Broadstairs!
Overlooking the beach on the clifftop Victoria Gardens, there's a special Craft & Music Fair with a huge variety of ceramics, clothing, musical instruments, paintings, jewellery and gifts with free entry.
And next door is the bandstand, a totally free venue which hosts the ever-popular Hobby Horse Club with the madcap Hooden Horses and Clarence the Dragon.
And last but not least, Folk Week wouldn't be the same without the hard-working morris dancers who bring colour and eccentricity to the streets and shows around the town.
Folk Week has plenty of opportunities to join in – whether you just drag grandpa onto the dance-floor for a bit of a swing around at the lunch-time Family Ceilidh or you'd like to brush up your ukulele strum – there's a range of singing, dancing and playing dances, workshops and sessions for all different ages and abilities.
You can sing shanties on the jetty, playalong in the pub sessions or get into Appalachian clogging.
Whatever Folk Week you want to find – we hope to see you in 2019!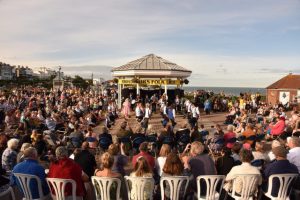 Margate Pride: parade, afternoon rally and celebration of the diversity of love in Margate. Find more info below:
We are so proud of our pride! A simple, but beautiful parade from Cliftonville to the main sands, inspiring speakers from across the LGBTQ+ community and local talent performing.
We aim to provide something for everyone, so if you don't see yourself reflected, please get in touch, it is everyones pride.
Join us as Margate Pride joins the UK pride map as an alternative, quirky, artistic, community focused, fun, kind and loving pride for all!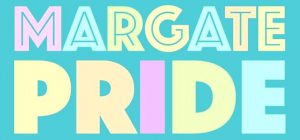 Margate Soul Festival 2nd – 4th August 2019
A great weekend of fun with the family, this is all held along Margate seafront.
margatesoulfestival.co.uk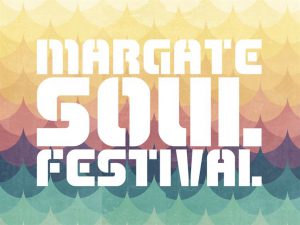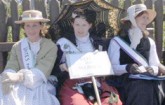 About
Charles Dickens visited Broadstairs in Kent regularly from 1837 until 1859 and immortalised the town as "Our English Watering Place".
In 1937, to commemorate the centenary of the author's first visit, Gladys Waterer, the then resident of Dickens House, conceived the idea of putting on a production of David Copperfield and of having people about the town in Victorian dress to publicise it.
Tickets
Many of the Festival events are free, but for those that require tickets, you can download the advance booking form.
Tickets can also be purchased from the Customer Service desk on Victoria Gardens during the Festival, subject to availability.
www.broadstairsdickensfestival.co.uk