Over the past few years, Thanet has well and truly earned her place as a cultural hotspot. We have world-class galleries, venues and festivals, attracting an enviable line-up of incredible artists. Plus, Thanet is the perfect place to consume culture: adventurous art with a seaside backdrop. See a show, mull it over at one of Broadstairs' fantastic restaurants and wander back to one of our beautiful holiday homes, drinking in the fresh salt air. Sleep soundly, get up and do it again. Perfection.
September is an ideal time for art lovers to stay at Beeches Holiday Lets, as it is the month of the Margate Festival. An annual event, featuring a huge variety of live and visual art for the whole family, just a few minutes from Broadstairs. This year the Margate Festival runs from the 14th to 30th September and the theme is NOW. It will feature over 60 events at 30 venues across the town. You'll find exhibitions, performance, workshops and film screenings, walks, tours, shared food and experiences. Wonderfully, most events are absolutely free. The full programme can be found at Margate Festival's website, but here are a few of our top picks.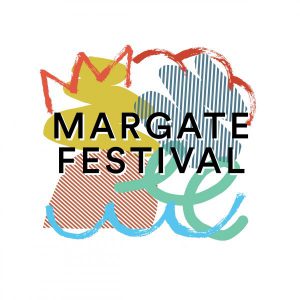 14th September
Tool Shed Dark Room & The Garden Gate ProjectThe Garden Gate Project,
Northdown Park, Northdown Park Road, CT9 3TP
The Garden Gate is one of our favourite places in Thanet, a gorgeous community garden focused on the well-being and cohesion of the local community. It enables people to improve their quality of life, social interaction, physical and mental health in a supportive environment. It really is magical. This year they have teamed up with Tool Shed Dark Room to offer you the chance to make a picture of NOW: garden photograms combining analogue and digital technologies. They'll also be serving up wood fired pizzas alongside a selection of garden grown pickles – YUM.
29th and 30th September
1927: Animated Animal Worlds
1927 are a fabulous, award winning theatre company who toured the world – before settling on Thanet as their new home. For this years Margate Festival, the acclaimed company are offering up an illustration and stop-frame animation workshop, to create a rebellious animated animal world. The workshop is suitable for children aged 8-12 with a range of abilities, including those with learning difficulties and access needs. Content created will be edited into a film to be screened in Margate on 5th and 6th October. No animation experience needed.
15th September
Moving Memory Dance Theatre with Intergen31: Start Stomping
Winter Gardens, Fort Crescent, CT9 1HX
Moving Memory use movement, music, spoken word and digital projection as ways of revealing and presenting peoples' stories. They subvert stereotypes, celebrating the strength and power of older women. This year they are working with Intergen31 to present a dynamic pop-up performance. Featuring a sixteen feet tall inflatable man, 'Start Stomping' brings the generations together to waltz their way to wisdom in a merry dance to save the world.
This year's guest curator Sacha Craddock says "Margate Festival encourages us to live in the moment, to momentarily stop whatever we do to participate, jump in, and focus on what is really happening." Do you want to concentrate on NOW? Check our availability here and book your getaway at Broadstairs Holiday Lets today.