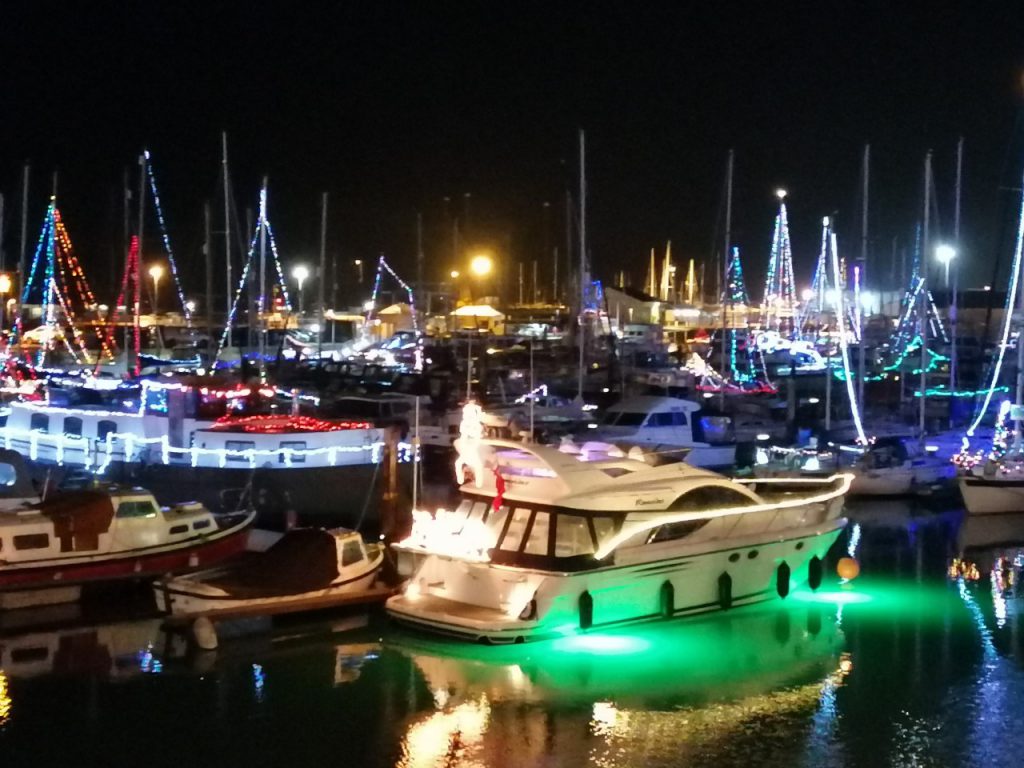 Christmas Day is nearly here and Ramsgate Harbour is once again festooned with a colourful array of festive lights, a sight not to be missed! Beeches Holiday Lets took an evening stroll to see the illuminations in all their splendour and we weren't the only ones. It seems that this dazzling spectacle is attracting a lot of interest and bringing more visitors to Ramsgate to enjoy what Thanet has to offer.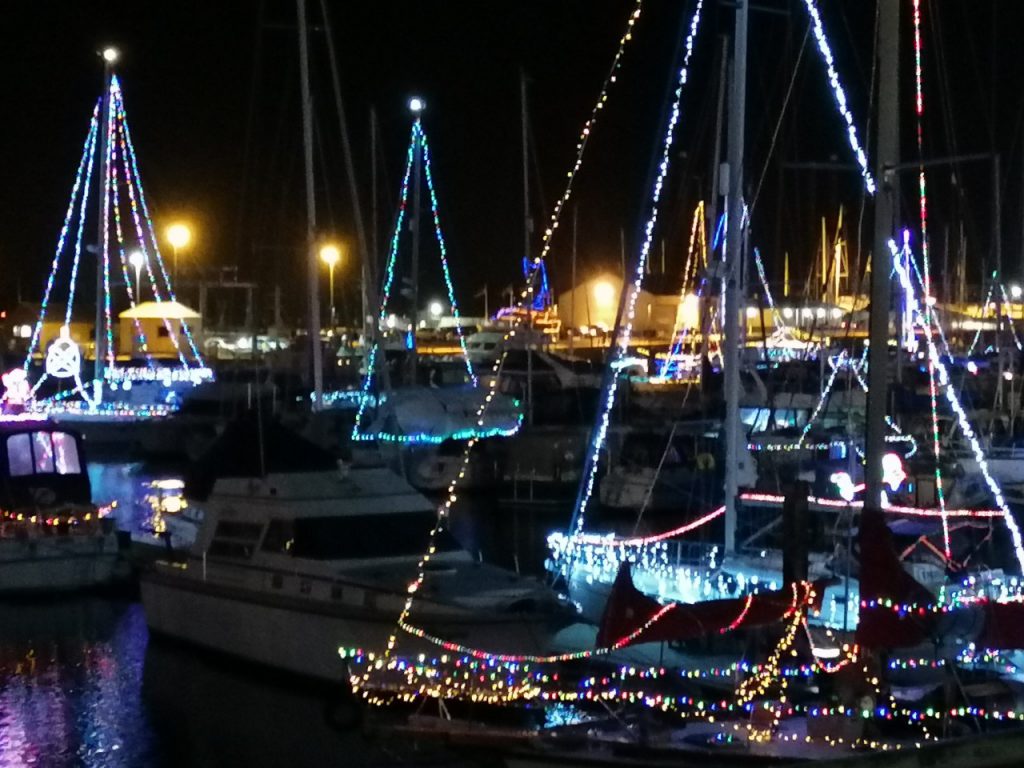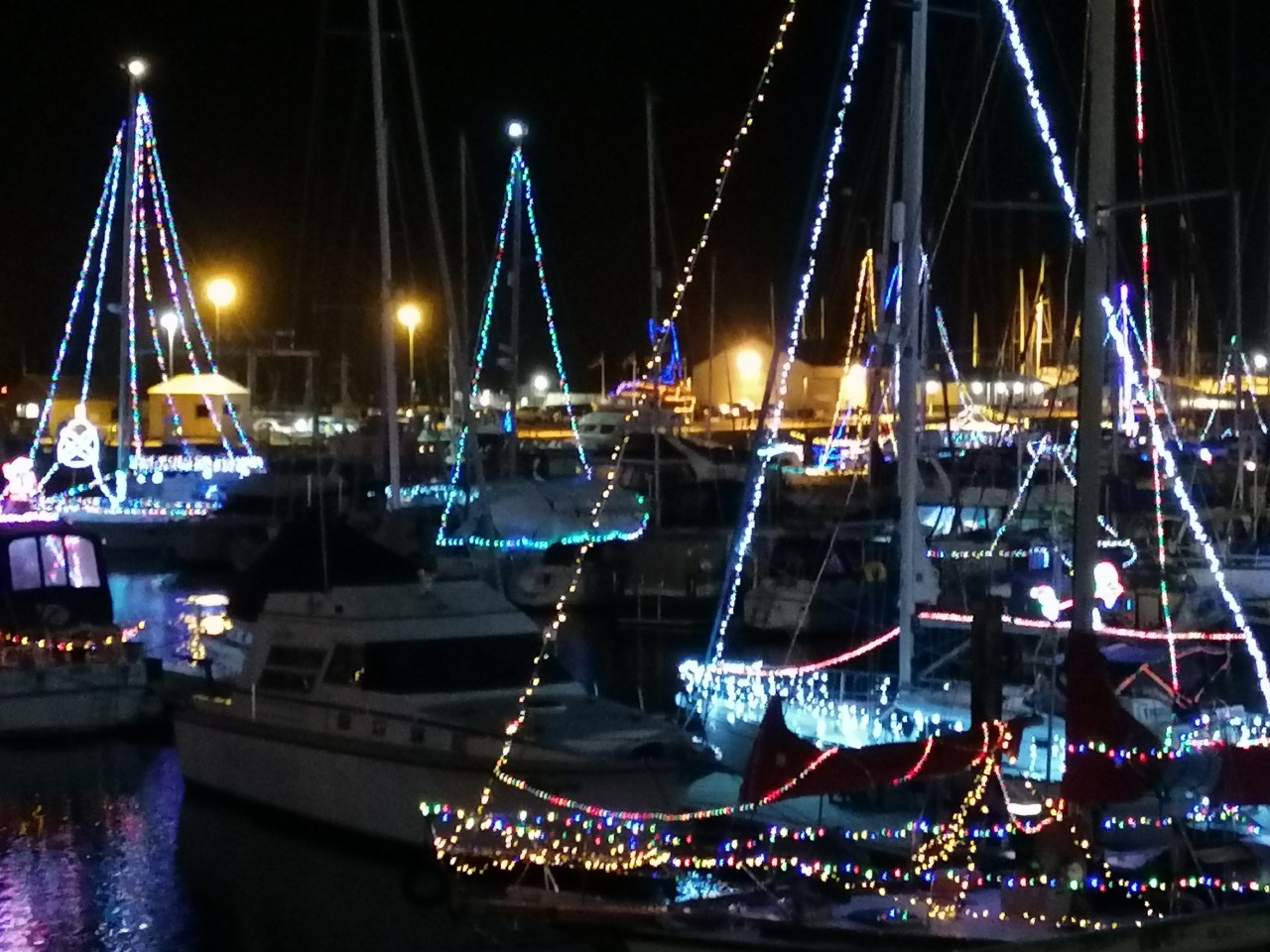 The fabulous display is put together every year by the boat owners moored in Ramsgate Harbour, the UK's only royal harbour no less. It's all done in aid of Ramsgate RNLI and we are encouraged to make a donation in appreciation of their all-year-round work saving lives at sea. The Ramsgate Mayor attends the annual prize-giving evening at the Royal Temple Yacht Club and competition is fierce!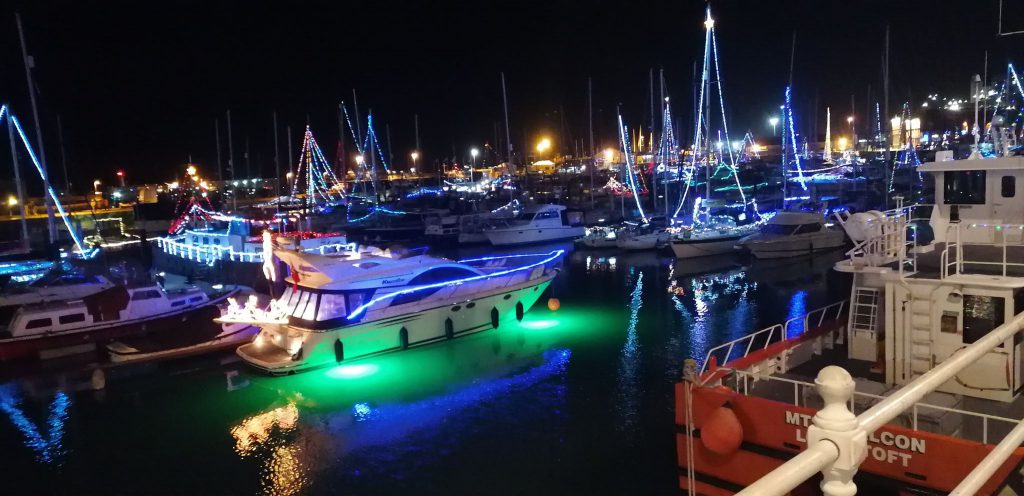 We took a detour on the way home after some Christmas shopping, parking at the top of Madeira Walk on the clifftop and strolling down, appreciating the bird's-eye view. Once we got to the harbour we were dazzled by the beautiful display! Even though it was cold and windy, we felt warm and cosy, wrapped up against the elements and enjoying all the bright colours adorning the different boats.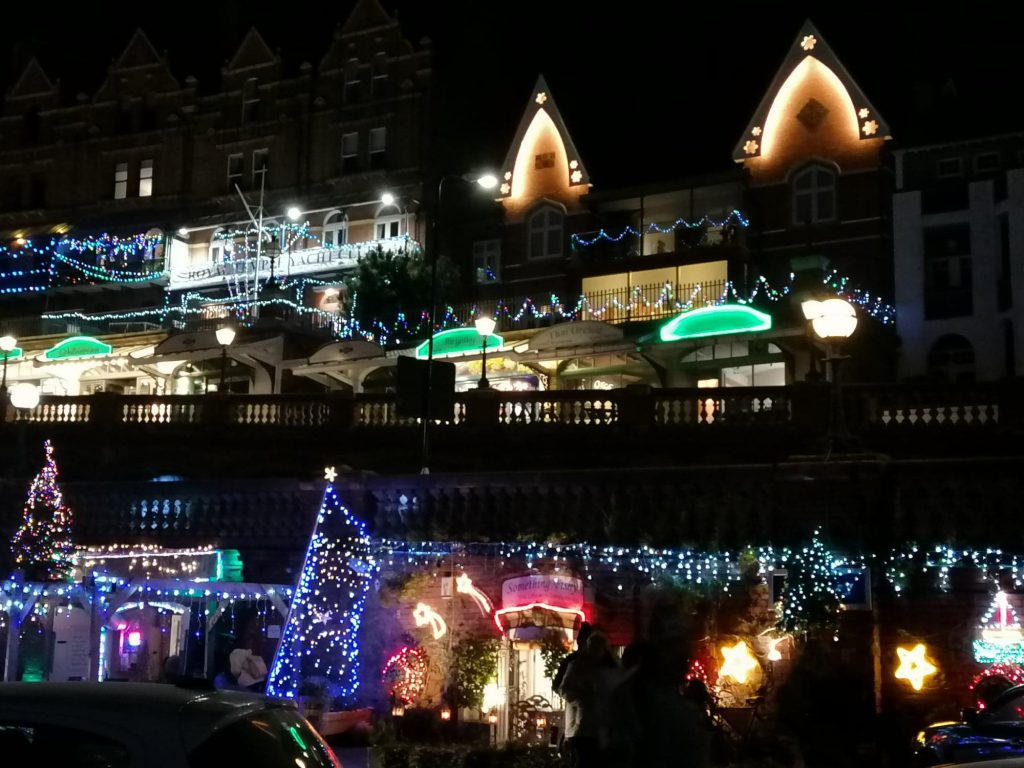 Walking a little further along we reached the Victorian-built redbrick Military Road Arches, which run along the harbour's edge. Previously derelict, the maritime arches were renovated a few years ago and now house cafe's, bars, restaurants, architectural salvage, a home store and a gallery. All of them had created their own light displays, resulting in a very welcoming view.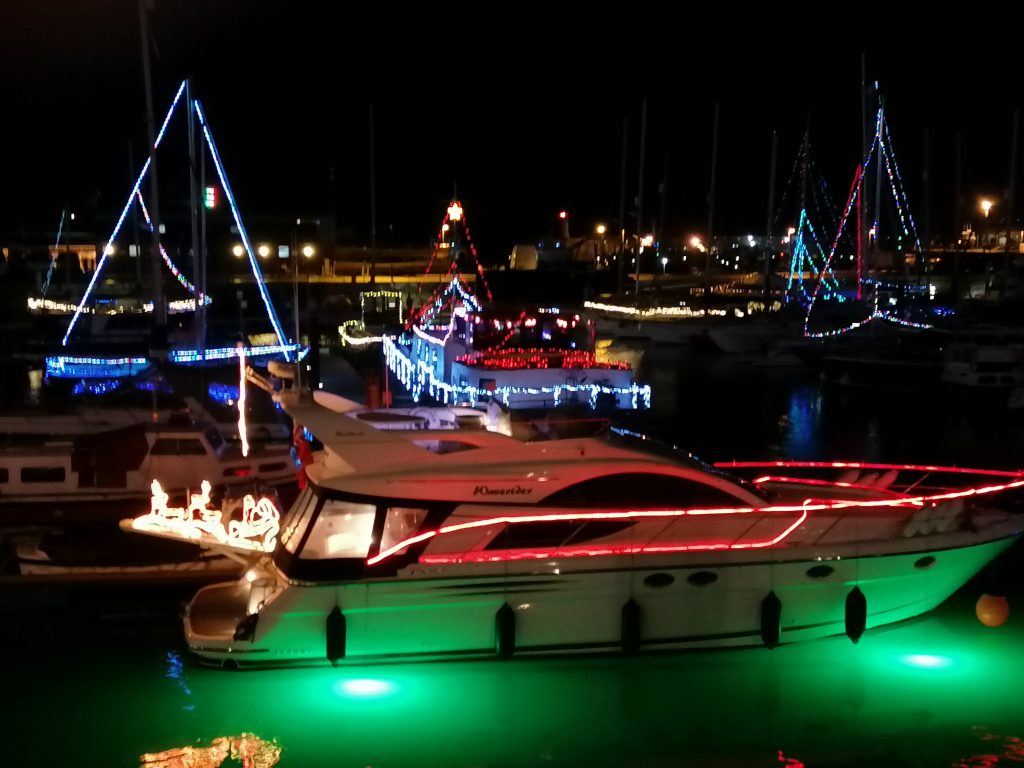 If you can take some time out to visit the Ramsgate Illuminations you will leave feeling refreshed and rejuvinated, ready for your last-minute Christmas preparations. It's also a great place to take the children if you are looking for something to divert them now that they are off school. The illuminations are here to stay and add to an ever-growing list of things to do in the Isle of Thanet throughout the year. If you're holidaying at Beeches Holiday Lets, Ramsgate Harbour is a short bus ride or car journey away and only a 30-minute seafront walk if you're feeling energetic and want to take in the sights and sounds of the clifftops. 
facebook.com/ramsgateIlluminations
facebook.com/RNLI-Ramsgate-Lifeboat
#christmaslights #ramsgateilluminations #ramsgateharbour #royalharbourramsgate #royaltempleyachtclub #isleofthanet #rnli #ramsgate #broadstairs #margate #thanet #beechesholidaylets #holidayapartments #aplacetostay #broadstairsholiday #holidaylet