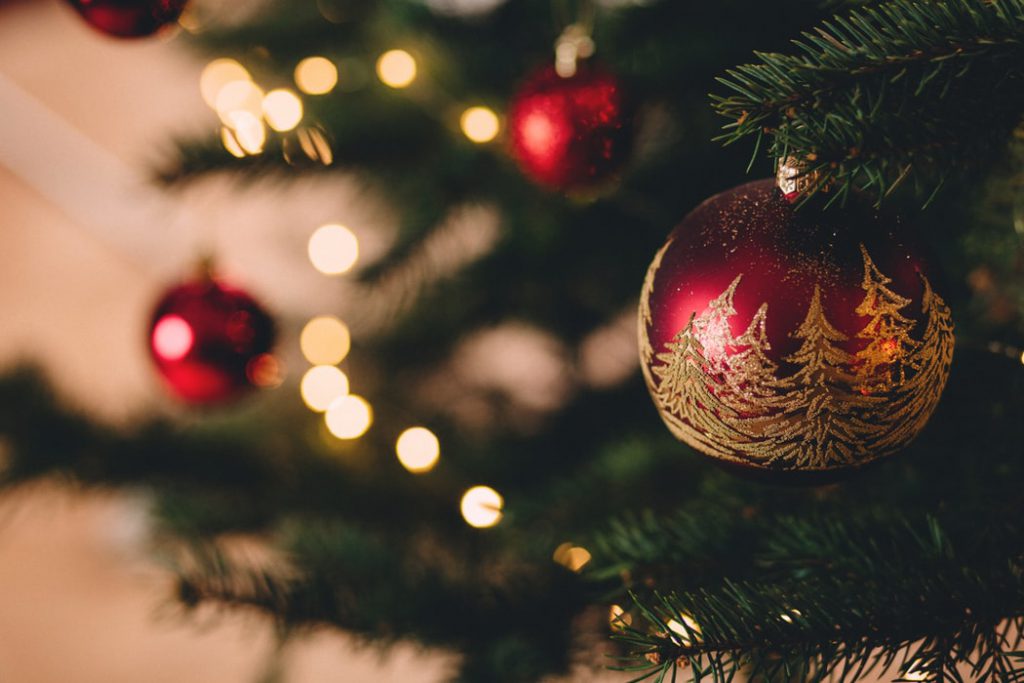 From markets, fairs and parades, to light shows, pantos and of course meeting Santa, the Isle of Thanet is offering a wealth of things to do during the festive period. Remember that Beeches Holiday Lets is open for business all year round if you are visiting this Christmas or need somewhere to put up family when there's no room left at the inn. We've put together a bit of a what's on run-down to keep everyone entertained. Enjoy!
First up, the Christmas lights 'switch on.' Towns across Thanet will be marking the start of the festivities by turning on their high street and shopping centre light displays with lots of fun thrown in. The biggest (and earliest) is Westwood Cross, kicking off at 4pm on Friday 22nd November. This event is free, usually draws thousands and this year promises to be no exception with Made in Chelsea's Sam Thompson doing the honours, assisted by India Reynolds of Love Island fame with boy band 5ive.
Something more geared to the little ones will be Ramsgate's town centre switch on, taking place Sunday 24th November. Events are happening from 12pm, including a land train, childrens' rides, a snow machine and Santa's Grotto, with the Christmas lights going on at 4.30pm. The following Sunday 1st December Ramsgate's traditional Winter Lantern Parade will meander around the town from 4pm, bringing an enchanting yuletide feel. On the same day, the wonderful Ramsgate Illuminations will not fail to warm the cockles – with many of the boats moored on the harbour decorated with Christmas lights up until New Year, not to be missed!
December 1st is also the day Westgate enjoys all-day Christmas fun with Light up Westgate. There you will find a large street market with plenty of food and drink, a parade, funfair and grotto along with two live entertainment stages. December 7th sees Broadstairs switch on its Christmas lights, with a traditional Christmas Fayre in Pierremont Park, a snowy winter trail to Santa's Grotto for the children and plenty of mulled wine for the grown-ups.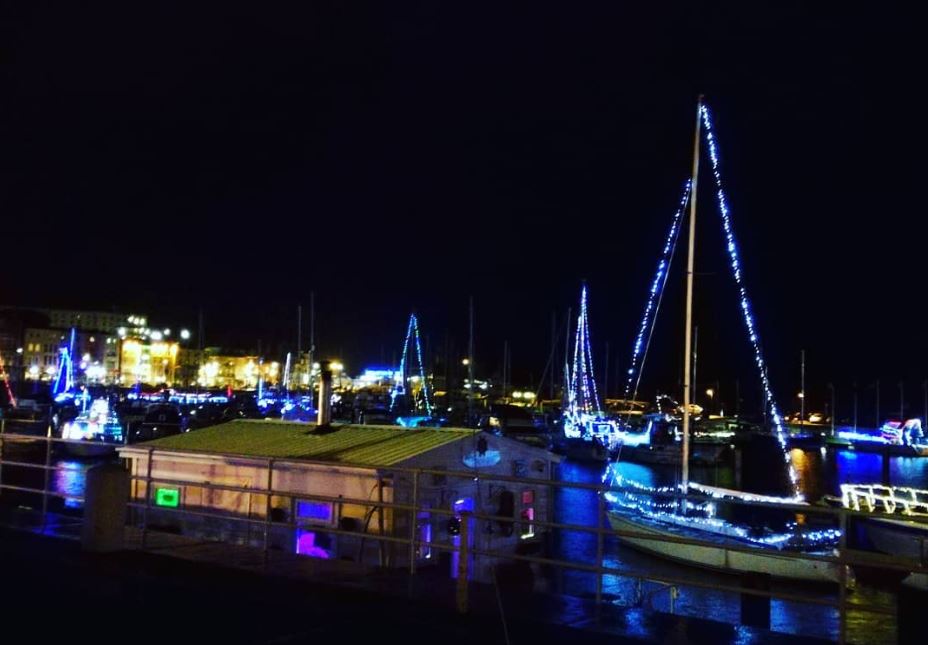 Thanet's jewel in the crown Dreamland is pulling out all the stops again this Christmas with Winterland Margate and could be the making of a Christmas break. Dreamland is dear to our hearts and continues to be a major all-season seaside tourist attraction. Winterland Margate is running there every weekend from 7th – 31st December. It's right by Margate train station as well, to spare you parking headaches and leaving you to have stress-free fun with family and friends. Have a look at their website link below for info.
"Escape to a magical Christmas world down by the sea this December as Dreamland presents Winterland Margate. Visitors to Winterland Margate can expect dazzling fairy light walks, a winter market with festive food and drinks, yuletide crafts, free festive film screenings, Christmas trees, wreath making and more. A selection of seasonal rides – Dreamland Drop, Double Decker, Gallopers, Speedway, Chair-O-Plane and Austin Cars – will be running in the park." – Dreamland website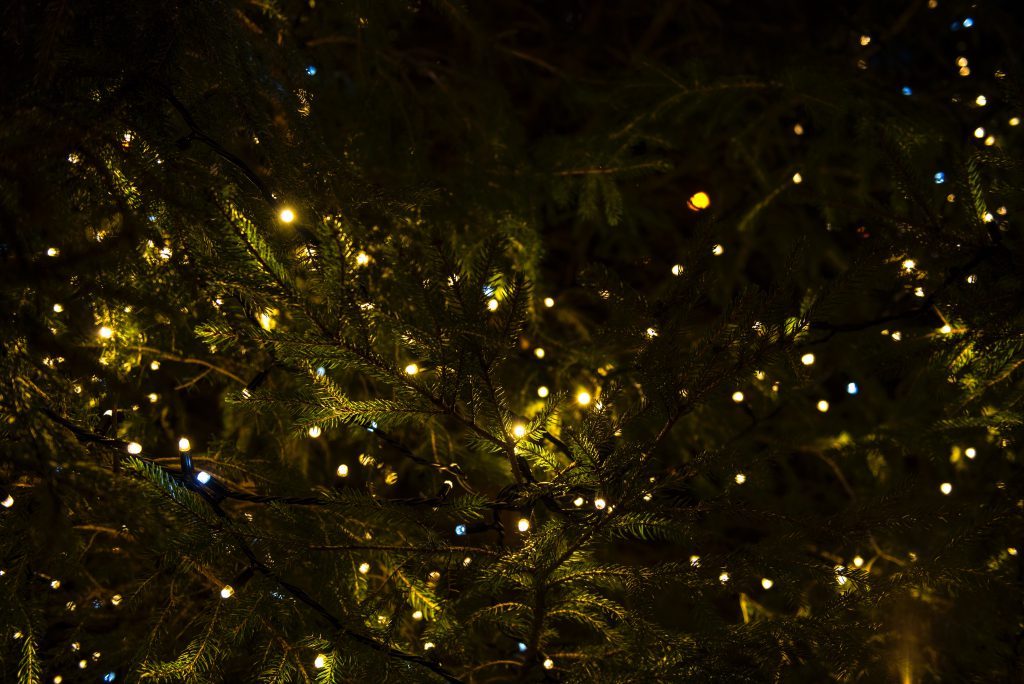 If a Christmas market is your thing, then you are spoilt for choice in Thanet. We've picked a few special ones to tell you about so that you can combine soaking up the festive atmosphere with gift buying and mince-pie eating!
The beautiful and unique Italianate Glasshouse tea garden in Ramsgate's King George VI Memorial Park is holding a Christmas Artisan Market on 30th Nov and 1st Dec. The beautiful glasshouse will be lit up for you to enjoy along with festive refreshments.
Margate Womens' Institute holds its ever-popular Christmas Fayre on 30th November too, at Dreamland from 11am- 5pm and boasts a plethora local makers and artists selling their wares. Each Saturday from 23rd November to 31st December Lovelys Gallery on Cliftonville's Northdown Road will be holding its Christmas Market. A great opportunity if you are looking to buy some art as a gift and naturally mulled wine will also be on offer while you ponder. The newly opened Westgate Galleria will be brimming with stands selling quality hand-made gifts. It stocks an array of carefully curated items from Kent-based artists, makers and creatives – well worth a visit.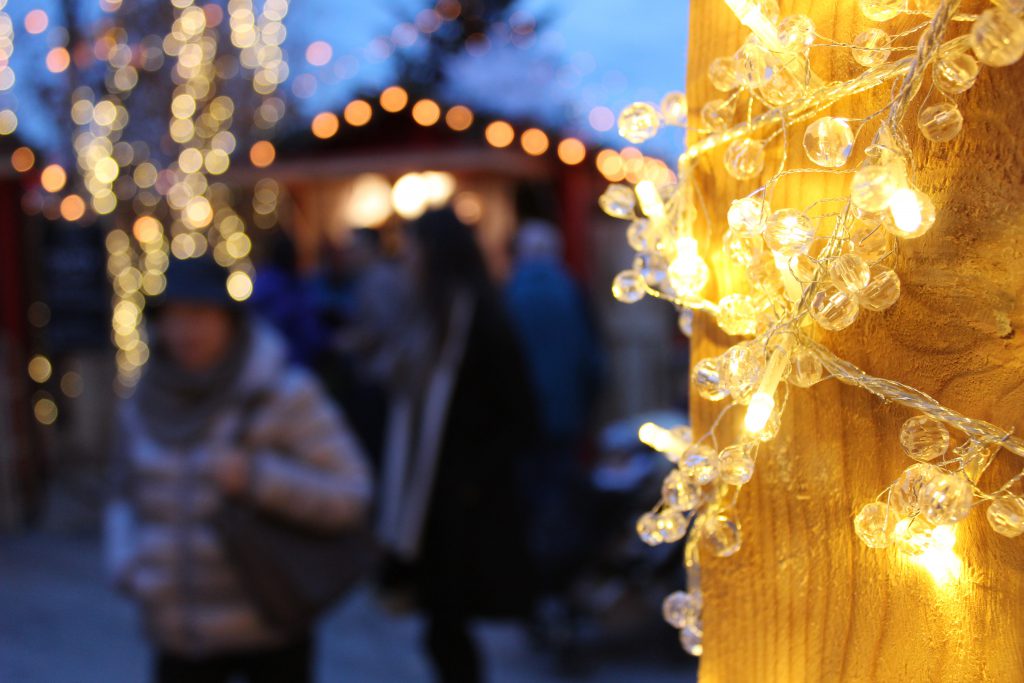 And now, pantomimes! Both amateur and professional drama has a long history in Thanet and this year you have a couple of pantos to choose. The beautiful Theatre Royal in Margate is showing old favourite Aladdin and Broadstairs' Sarah Thorne Theatre is bringing Cinderella to the stage. It doesn't get more Christmassy than that!
Finally, if our next suggestion doesn't get you into the Christmas spirit nothing will. Look no further than a local church to find a Christmas Tree Festival to delight everyone. A chance to escape the shopping chaos and spend some tranquil time amongst the Christmas tree displays put together by church members. More often than not tea and mince pies will be on offer too, with festive music and even a choir if you are lucky. St. Peter's Church in Broadstairs, among others, prides itself on their annual display and uses it as an opportunity to invite us in for true festive cheer and community engagement. See the link below to find other churches doing the same.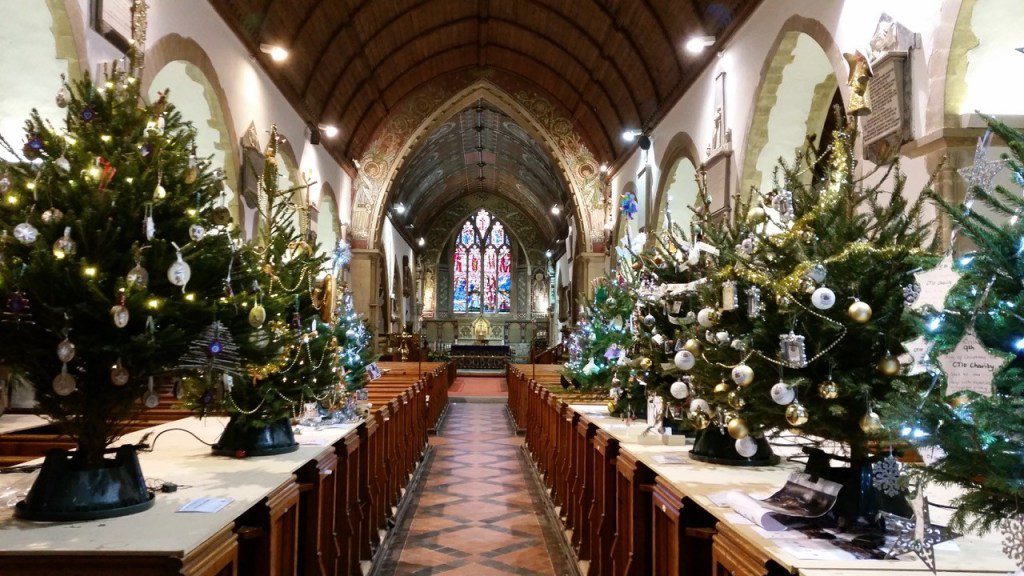 We hope you've enjoyed reading all about what the Isle of Thanet has in store this Christmas and that if you are visiting the area you will consider booking a stay with Beeches Holiday Lets!
ramsgatetown.org/things-to-do/ramsgate-events
dreamland.co.uk/winterland-margate
facebook.com/pg/WestgateGalleria
#beechesholidaylets #aplacetostay #christmasholidayrental #familyaccommodation #selfcateringthanet #thanet #broadstairs #margate #ramsgate #westgateonsea #westwoodcrossshoppingcentre #dreamlandmargate