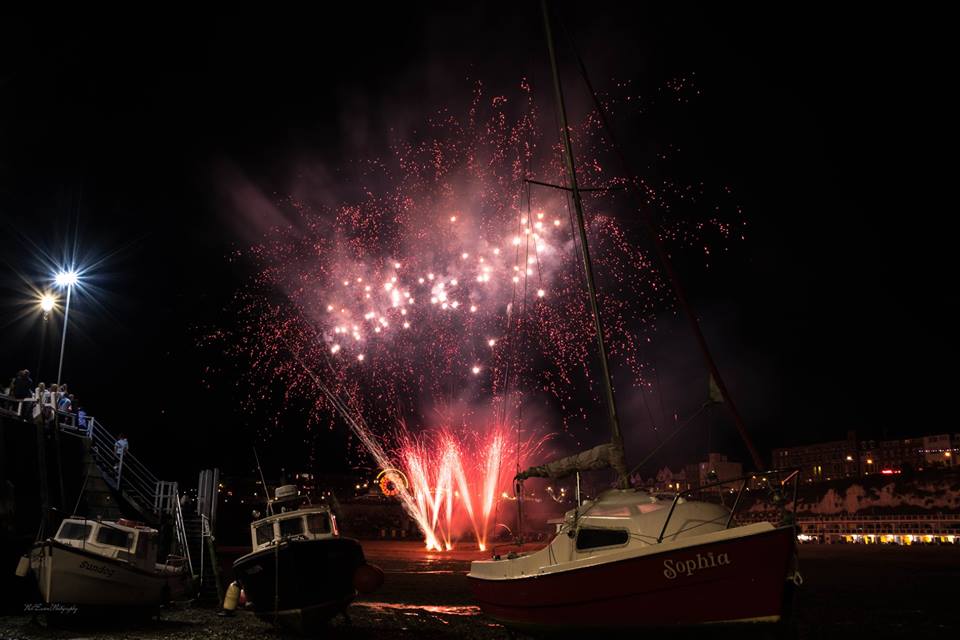 Broadstairs seafront is a lively place all year round, with the lovely Viking Bay and its quaint jetty taking centre stage. Visitors have flocked to the shell-shaped beach here for centuries to swim, relax, eat, play and just stroll. We are also treated to festivals, fireworks and fairs throughout the season, making the holiday-maker and the local alike spoilt for choice. A fantastic annual Broadstairs event that marks the pinnacle of the summer season is the Broadstairs Water Gala. Stand on the promenade looking over the beach and your eyes will be bombarded with the uproarious sights and sounds of thousands and holiday makers taking part in all sorts of fun activities until late in the evening.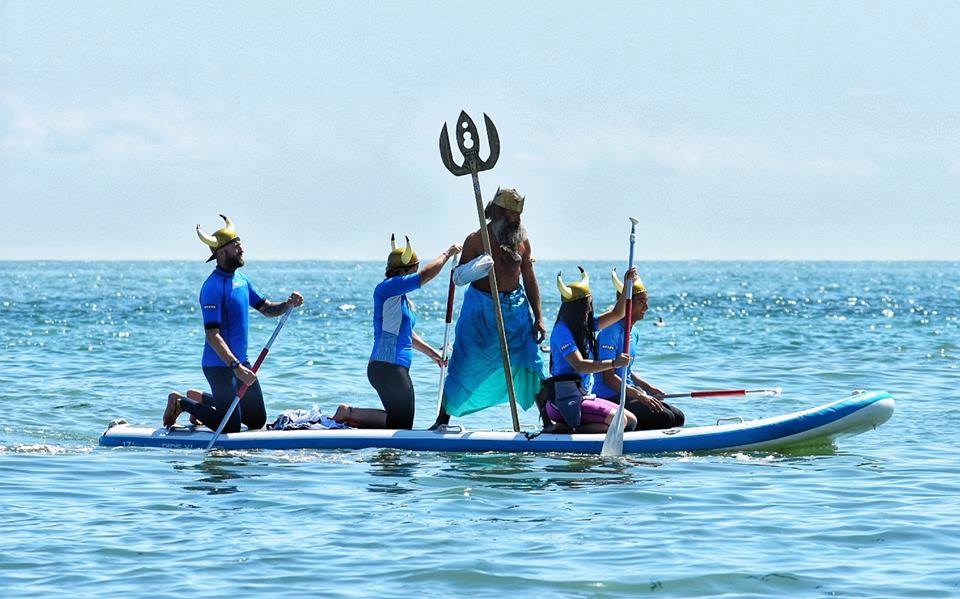 The ever-popular Broadstairs Water Gala has been going since 1930; in fact since the late 19th century a regular annual sporting day has been taking place on the bay. The Broadstairs Sailing Club tells us on its website that the oldest trophy in their collection was presented by Broadstairs & St Peters Town Council for a race held at the 1936 Water Gala. Some of the original traditions continue to this day, such as King Neptune symbolically and dramatically rising from the sea. The Millers and the Sweeps battle it out on the water, harking back to the halycon days of basically chucking flour and soot at eachother from rowing boats – brilliant entertainment! Once upon a time there was also a greasy pole competition on the water, way before we knew better (or do we?) This may have disappeared but plenty of exciting activities have been put in its place.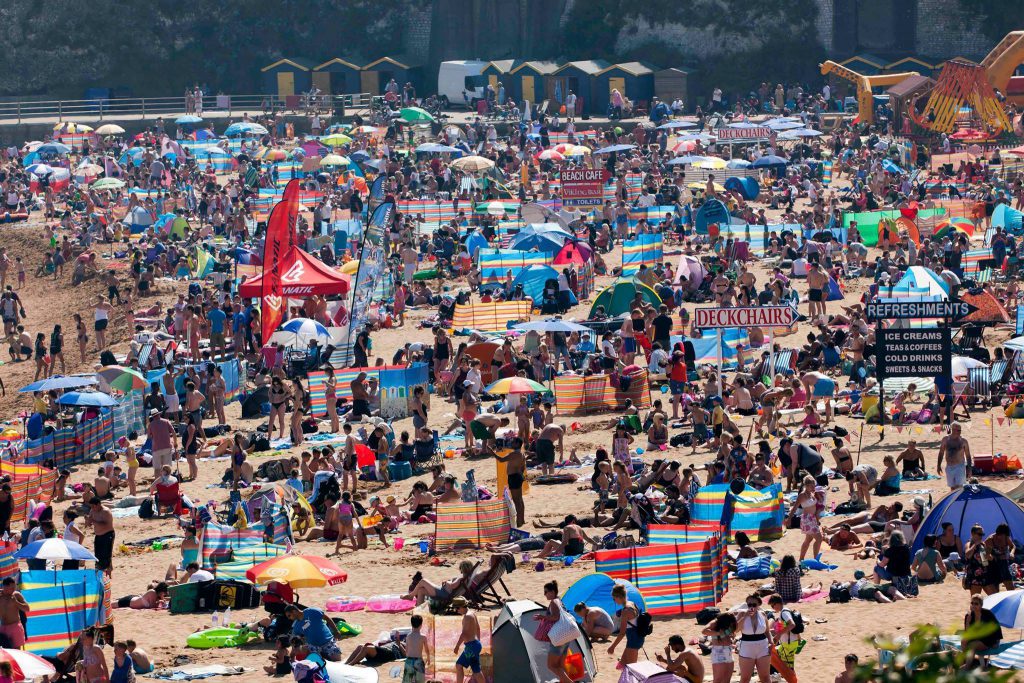 On the clifftop sits Victoria Gardens, host to brilliant funfairs and musical performances all season, the Water Gala being no exception. It's also a great viewpoint to see the aerobatic shows that often make an appearance on the day. Add in the beach games, kayaking, the RNLI boat tours, the best beach hut and sandcastle competitions and Punch & Judy, all topped off with evening fireworks, and you have a fun-packed day! Don't forget that Broadstairs is packed full of cafe's, bistros and restaurants too.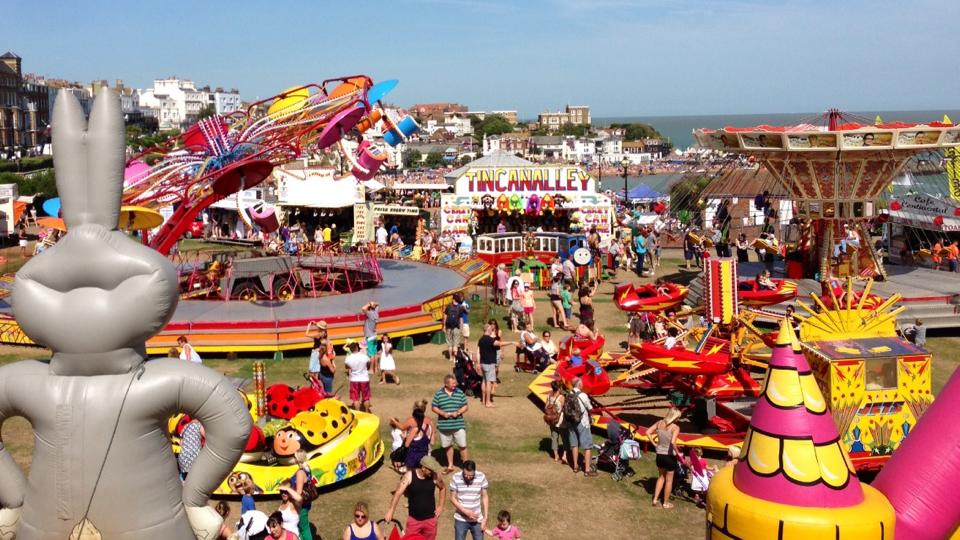 This year's Water Gala takes place on Wednesday August 19th and promises to be yet another spectacular day – don't miss it! By staying with Beeches Holiday Lets you are just a few minutes away from Broadstairs seafront and of course there are always plenty of other things to do in high season around and about its neighbours Ramsgate and Margate.
Photos reproduced with kind permission from Broadstairs Water Gala.
www.facebook.com/BroadstairsWaterGala/
www.broadstairssailingclub.com/
#broadstairswatergala #vikingbay #beachhuts #sandcastles #seaside #broadstairs #ramsgate #margate #isleofthanet #beechesholidaylets #selfcatering #holidaylet #familyaccomodation #broadstairsholidaylet