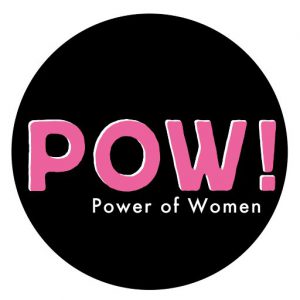 Not to be missed!
5TH MARCH – 8TH MARCH 2021
POW! Thanet is one of the UK's only festivals celebrating International Women's Day with the theme for 2021 being 'POWer in Protest'.
2021 marks 40 years since the Greenham Common peace camps began, and POW will honour the women who protested for our peace, our rights across history and celebrate women waving the flags today.
The programme will include community dance workshops, banner making workshops with Rebecca Strickson, conversations with Gemma Cairney, Mary Beard, Ruby Rare and a night of womens folk music and dance, Hannah Hollands album launch, POW Youth take over Margate High Street with an art exhibition, a Greenham Common Experience at Powell Cotton Museum and a screening of Carry Greenham Home with a Q&A from director Beeban Kidron.
For full programme details visit www.powthanet.com